The cannabis industry is constantly evolving, and that evolution is shaped by decisions from regulatory agencies and lawmakers in each state where cannabis is legalized. After every legislative session, regulators have the opportunity to update laws, rules and enforcement strategies for each state.
To make sure you are prepared, here is a short summary of the major regulatory changes that will most affect cannabis retailers and dispensaries starting in 2020.
For your convenience, feel free to jump ahead:
Federal Legislative Updates
The Secure and Fair Enforcement Banking Act (SAFE Act)
What is changing? The SAFE Act prohibits a federal banking regulator from penalizing banks and credit unions for providing services to licensed marijuana-related businesses. The SAFE Act was passed by the U.S. House of Representatives and is the first piece of federal stand-alone cannabis legislation to make it through Congress. If passed by the Republican-controlled U.S. Senate and signed by the President, it will become law.

What's the impact? This legislation is ultimately designed to make financial services more accessible for legitimate cannabis businesses. Currently, financial services for cannabis-related businesses including loans, lines of credit and even simple checking accounts are severely limited. If passed, this bill would have a substantially positive impact on the cannabis industry as a whole, and eventually would change the status quo of being a cash-only industry.
The Marijuana Opportunity Reinvestment and Expungement Act (MORE Act)
What is changing? The MORE Act is designed to correct the historical injustices of the war on drugs that have disproportionately impacted communities of color and low-income communities. This legislation would decriminalize marijuana at the federal level, reassess marijuana convictions and invest in local communities. This bill has been passed in the House Judiciary Committee and will go to Congress next.
What's the impact? This is the most comprehensive piece of cannabis legislation ever introduced at the federal level. The bill deschedules marijuana at the federal level, and provides a just and equitable roadmap for states to legalize. The MORE Act mandates that those most impacted by cannabis prohibition with criminal marijuana convictions be included in the newly legal industry. The bill also provides resentencing and expungement for those individuals convicted as well.
California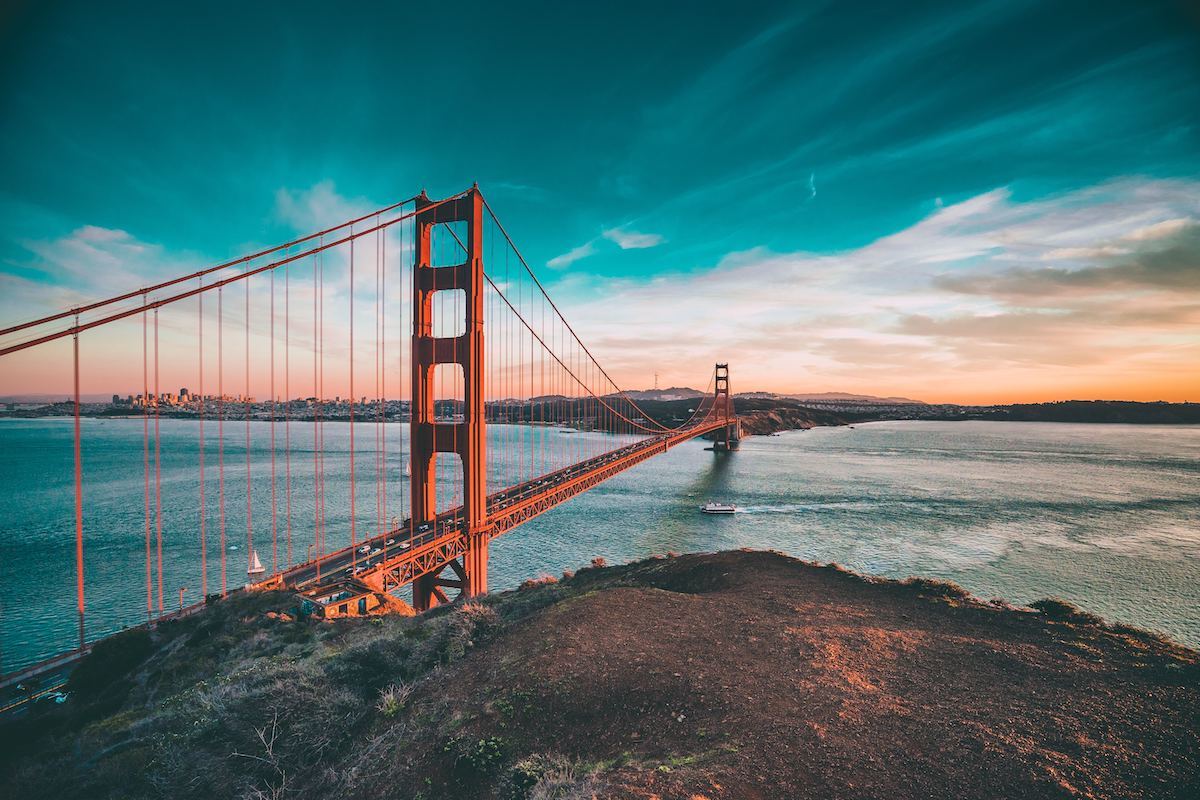 Tax increase
What is changing? California currently imposes a 15 percent excise tax on all arm's length transactions, or transactions between manufacturers or cultivators and cannabis retailers that are independent of one another in licensing. The 15 percent tax is not calculated solely on the wholesale price, but the wholesale price plus a certain predetermined mark-up rate which has been set at 60 percent for all of 2019. The California Department of Tax and Fee Administration (CDTFA) is responsible for determining the cannabis mark-up rate every six months, based on an analysis of statewide market data. Effective January 1, 2020, the mark-up rate will be set at 80 percent. Check out our guide for more information about California cannabis taxes.
What's the impact? The California legal cannabis market faces stiff competition from a thriving black market, as the discrepancy for prices between for legal cannabis products and illegal products is drastic due to high state taxes. The CDTFA has been criticized for making the situation worse by raising the cannabis taxes even more. Only time will tell if this tax will further strengthen the California cannabis black market, as predicted.
AB 37
What is changing? Assembly Bill Number 37 will allow cannabis businesses to deduct expenses from their taxable income. California regulatory agencies have so far followed Section 280E of the federal tax code, which currently prevents cannabis businesses from deducting expenses from their taxable income. This newly passed bill will supersede that federal tax policy.
What's the impact? This bill is designed to lower tax rates for California cannabis businesses and introduces a more fair taxation policy. Businesses cultivating, manufacturing, and selling marijuana will now be able to claim their yearly expenses on their taxes, like any other legal business or industry. This new legislation will be active for 5 years, starting in 2020.
AB 34
What is changing? Assembly Bill Number 34, also known as the "The Dennis Peron and Brownie Mary Compassionate Care Act" allows licensed cannabis retailers to donate cannabis to medical patients who have difficulty accessing it through compassionate care programs.
What's the impact? According to the Author, Scott Wiener, representing the 11th district; "[This bill] would help veterans and low-income people who are very sick access medicine by allowing compassionate care programs to partner with existing retailers to facilitate the donation of medical cannabis or cannabis products on their licensed [premises]. It also codifies the existing Bureau of Cannabis [Control] regulations that permit retailers to donate cannabis and cannabis products to medical patients. SB 34 would also exempt all donations of cannabis to valid medical patients from the use and cultivation taxes as we don't tax any other medicine in California."
Colorado
Medical cannabis delivery becomes active
What is changing? Colorado legalized commercial cannabis delivery with HB19-1234 in 2019, and will begin rolling out applications for permits to existing medical dispensaries that choose to participate in a one year pilot program in the beginning of 2020. Medical cannabis deliveries will actually begin on June 2, 2020. Commercial cannabis delivery for recreational cannabis retailers will not roll out until 2021.
What's the impact? The Colorado cannabis market is one of the few mature markets that did not offer delivery to consumers before 2020. Colorado's new delivery program will be released slowly to allow adjustments before the program is in full force for recreational cannabis.
Licensed hospitality businesses will allow for public recreational marijuana consumption
What is changing? HB19-1230 allows on-site cannabis consumption at licensed "marijuana hospitality establishments". These license types will allow consumption up to 2 grams of flower, ½ gram of concentrates, or 20 milligrams of edibles per adult in cannabis cafes, dispensary tasting rooms, marijuana bus tours, and designated areas of hotels for persons 21 years of age or older.
What's the impact? This new license type is one more contribution towards the destigmatization of cannabis, and will surely boost Colorado's cannabis tourism market in 2020.

Hawaii

Decriminalization of possession
What is changing? In 2020, Hawaii will become the 26th state to decriminalize the possession of cannabis. According to HB No 1383, possession of 3 grams or less for those who are not medical patients will result in a $130 fine instead of jail time.
What's the impact? Although 3 grams is the smallest amount for possession defined by any state that has decriminalized, this is one more contribution to reducing the stigma around cannabis.
Illinois
Recreational cannabis legalized
What is changing? Illinois is the 11th state to fully legalize cannabis. Adults ages 21 and over will be able to purchase up to 30 grams, or about one ounce of flower, edibles totaling no more than 500 milligrams of THC, and 5 grams of cannabis concentrate products. Non-residents will be able to purchase half those amounts. Sales will begin right away in 2020, as existing medical dispensaries will begin selling until new licenses are approved and issued in May of this year.
What's the impact? Along with making recreational cannabis legal, HB 1438 also allows for people with convictions of possession under 30 grams prior to 2020 to have their records reviewed for pardon.
Massachusetts
Recreational delivery and social consumption rolls out in 2020
What is changing? The Massachusetts Cannabis Control Commission will roll out their commercial cannabis delivery program and Social Consumption Pilot Program in 2020. The CCC will issue both of these license types only to those in their social equity program for the first two years.
What's the impact? Like other social equity programs associated with legalization, Massachusetts lawmakers have been cognizant of prioritizing licenses for communities that have been most affected by cannabis prohibition. Delivery will likely take some time to implement, and it is predicted to be in full swing several months into 2020.
Missouri
Medical cannabis legalized
What is changing? According to the Missouri Department of Health and Senior Services, Missouri will begin issuing medical dispensary licenses beginning January 24, 2020. Competition for these licenses is steep — only 192 dispensary licenses are being awarded.
What's the impact? Pursuant to the Department's rules, each facility application must be approved or denied within 150 days of the date on which the application was considered complete. Because Missouri is a brand new market, it is predicted that sales will not begin until several months into 2020.
Montana
Real-time Metrc Reporting

What is changing? Montana medical dispensaries must report sales to Metrc before the patient leaves the facility, or in real-time, starting January 2020.
What's the impact? With the untethering of patients and providers with Montana Senate Bill 265, patients will be able to purchase cannabis from the provider of their choice. This means that tracking of limits must become more stringent, and Montana medical dispensaries must be able to verify the total amount of cannabis a patient has already purchased before conducting a sale. Requiring reporting in real-time to Metrc will ensure that the most accurate patient limit data is available to all medical dispensaries.
Welcome to a new decade
As we look forward to 2020, it is important to reflect on how far the legal cannabis industry has come in the United States since cannabis prohibition was first implemented. However, there is much more work to do before national legalization is a reality. If you would like to get your cannabis or ancillary business involved in creating meaningful change from a community, state, or national level, be sure to support one of the organizations listed below: