This post was originally published on March 18, 2019, and was updated July 22, 2021 to reflect current trends and requirements.
So you've decided to open your first dispensary. Congratulations!
Opening a dispensary offers an incredible opportunity to get involved in an emerging industry with huge growth potential. According to investment and financial services firm COWEN, cannabis sales are projected to hit 80 billion by 2030.
The marijuana industry offers an exciting business opportunity — but it also presents a unique set of challenges you might not expect when launching a small business.
The retail cannabis market is heavily regulated. If you want your dispensary to succeed, you need a solid compliance program in place to make sure your business plan is following all applicable local and state laws.
But how, exactly, do you ensure compliant business operations? Read on for a list of compliance items you need to consider when opening your first cannabis business.

Get it Now!
Download the Compliance Checklist
Dispensary owner's compliance checklist
Licensing
1. PREPARE ALL REQUIREMENTS FOR OBTAINING THE NECESSARY BUSINESS LICENSES AND PERMITS TO OPERATE A DISPENSARY.

If you want to own and operate a marijuana dispensary, you need to have the proper licensing and permits. Each state and local jurisdiction has different requirements, so your first task is to understand what you need to do to get licensed.
The order in which you complete the requirements for obtaining your dispensary licenses and permits also can vary from state to state. For example, a state license in California cannot be obtained until you've first been approved for a municipal license.
And don't forget you'll need to pay a license application fee!
Refer to your market below for links to initial instructions on how to start your dispensary application process:
2. KEEP ALL LICENSES AND PERMITS UP TO DATE.
Getting your licenses and permits in order is step one — but you also have to keep your licenses and permits in order.
Once you're approved for the proper licenses and permits, make sure you stay on top of the renewal process. Most licenses and permits are valid for 12 months, but do your research and keep track of when you need to apply for renewals.
3. MAKE SURE ALL LICENSES AND PERMITS ARE ACCESSIBLE.
Once you have all the necessary licenses and permits in place, you need to make sure they're easily accessible.
Your state or local jurisdiction has the right to do a compliance audit and ask for your marijuana business documentation at any time — so make sure you have it on hand (no tossing your permits in a filing cabinet and forgetting about them!).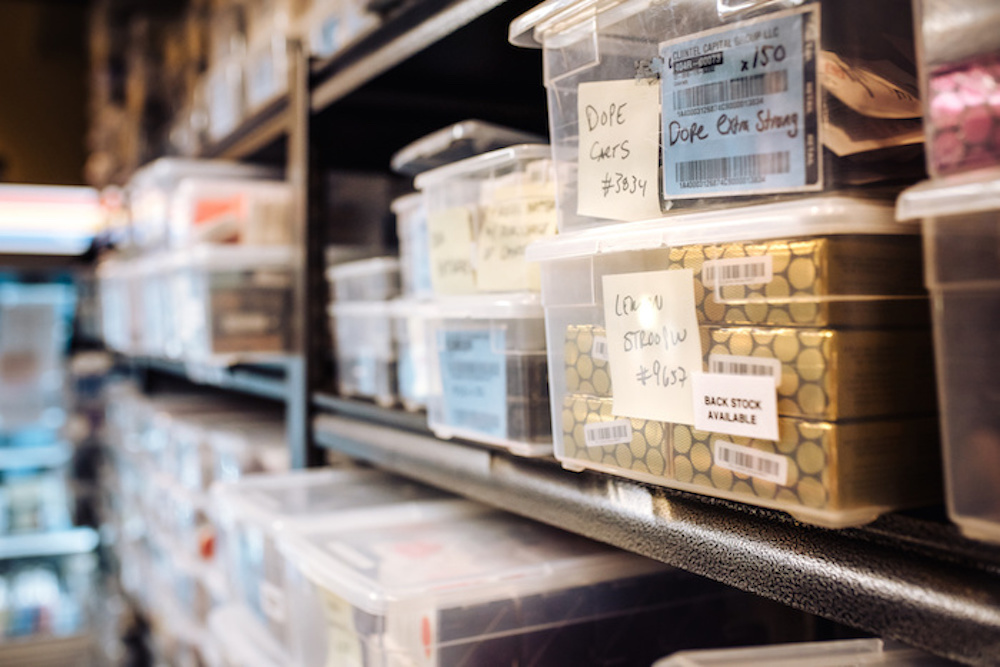 Products
4. ALL PRODUCTS MUST BE PROPERLY TESTED.
If you plan on or are required to grow your own flower, or manufacture your own products, it will be your responsibility to send your product to a licensed lab.
The lab will test for potency, homogeneity, and harmful and toxic substances like heavy metals, mold, and mildew.
Testing requirements vary from state to state. If you are not producing your own flower or manufactured products and are buying instead from a 3rd-party vendor, remember to obtain all previous testing information from them for labeling purposes.
Additionally, you will need to ensure that you have reported all required testing as "passed" to your state-mandated track-and-trace program.
5. ALL PRODUCTS MUST BE PROPERLY LABELED.
Label requirements vary from state to state, but all labels must clearly display the amount of THC in the product.
Packaging for manufactured products like cartridges, edibles, oils, and topicals are required to have total dosage and serving size information directly on the packaging before it is transferred to a cannabis retail facility.
Additionally, retailers must display various information depending on state and local regulations on labels that are printed at the time of sale.
Here are some examples of what kind of information might be required on your labels:
Warning statement

Date of sale

Package ID

Cannabinoid range

Physician name

Nutrients

Net weight

Tested status

Strain name



6. ALL PRODUCTS MUST BE PACKAGED PROPERLY BEFORE LEAVING THE STORE.
Do you know your state's packaging requirements? Many states require additional child-proof exit bags if the original packaging is not already childproof.
You may also want to look into pre-packaging cannabis flower. This reduces the risk of contamination, seals in freshness, improves inventory control, and saves you time.
7. COMPLETE REGULAR INVENTORY AUDITS
Make sure to complete regular audits of your dispensary's inventory. Auditing helps understand what cannabis products you have in your three inventories: what's in your store, what's in your POS, and what's in Metrc (if you're in a Metrc state).
To streamline this process, consider utilizing an inventory audit SOP.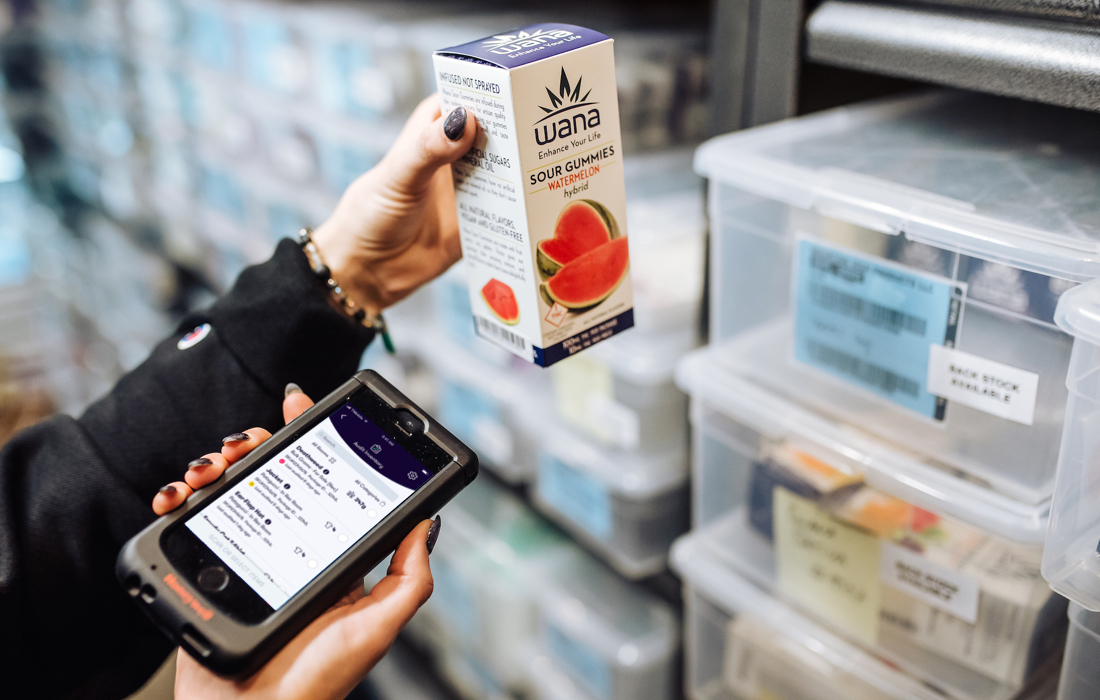 9. THOROUGHLY VET YOUR NEW HIRES.
In order to run a compliant cannabis company, you need a trustworthy and dependable staff. Make sure you properly vet any potential employees during the hiring process.
Check references, confirm employment history, and run any necessary criminal background checks required by your state. Some states require that all employees that directly handle cannabis be certified or badged in order to work in a cannabis retailer. Also be sure to have detailed employee standard operating procedures that outline how you recruit, hire, onboard, train, review, reward, and fire employees.
10. HAVE AN EMPLOYEE COMPLIANCE CHECKLIST.
When you're starting out, you may not have a board of directors, compliance officer, or human resources manager. But you still need to make sure that every employee understands how to do their job in compliance with all applicable marijuana laws and state regulations.
Having an employee checklist that outlines exactly what each employee has to do (and why!) is a great way to get everyone on the same page with compliance.
11. INVEST IN DISPENSARY EMPLOYEE TRAINING.
In order for things to run smoothly (and compliantly), your staff needs to be up to speed on product information, compliance issues, operations, and customer service.
Invest in workforce development and make sure your staff has the training they need to succeed. If you are in a new legal market, expect to invest more into training because your staff will be mostly new to cannabis.
12. PUT SOMEONE IN CHARGE.
Depending on how active a role you take in your dispensary, you might be the one managing day-to-day operations. If you're not, it's important to designate that responsibility to a senior member of your staff so there's always a manager present.
13. MAKE SURE YOU'RE IN COMPLIANCE WITH SEED-TO-SALE PROCEDURES.
While the procedures vary by state, every state requires that dispensaries account for all cannabis products from seed to sale.
As a dispensary business owner, you have to keep meticulous records of inventory, sales, and disposals and then submit that documentation to the state.
A cannabis dispensary compliance management system can help you automate the process of tracking your products and submitting any necessary documentation to your state's tracking system.
Do your research on what will fit best with your shop. While it may sound appealing to try out seed-to-sale software, understand the downsides before going forward.
14. BE PREPARED FOR FINANCIAL AUDITS.
Just like any other business, dispensaries are subject to regulatory audits. If you want to stay one step ahead of the audit process (and avoid hefty fees and penalties for non-compliance), schedule regular internal audits.
Keep detailed records, create an audit checklist that outlines the audit guidelines for your state, and make sure each part of your business is in compliance with your state's regulations (and that you have the documentation to prove it).
That way, when you have to submit to a real regulatory audit, you'll be ready — and will pass with flying colors.
15. PAY YOUR TAXES.
Cannabis taxes are more complex than other industries. Consult with your tax and accounting professionals to ensure you're collecting the right amount of taxes, paying them as directed, and keeping detailed records.
Cannabis taxes are also different from those of a regular business; they're subject to Internal Revenue Code 280E.
Security
16. HAVE A DEDICATED CHECK-IN AREA.
In most states, customers have to check in with a security officer or receptionist and show identification before they're able to interact with budtenders or purchase cannabis. And states without a waiting room requirement can also help maintain compliance by creating a retail store flow that facilitates a check in process.
A check-in area that's separated from the sales floor allows you to control the flow of customers in and out of the dispensary. Check out the dispensary check in SOP for more help.
Note: In some markets, like Colorado, identification must be checked twice: once at the door and a second time at the register.

17. CHECK EVERY SINGLE ID.
In order to purchase cannabis, consumers need to be 21 years of age or older. (Though some states allow purchase with a medical card to patients under 18. Check your local age requirements.)
If they can't legally buy a beer, they can't legally purchase recreational cannabis. It doesn't matter if a customer looks 21 or 61 — in order to stay compliant, a staff member needs to check the ID of every single person who walks through your doors.
Flowhub's mobile Greet App® can help safeguard by electronically verifying age and automatically adding customers to the queue.
18. INVEST IN A VIDEO SURVEILLANCE SYSTEM.
While the actual requirements for systems vary by state, every state requires dispensaries to have 24-hour video surveillance.
Make sure your video surveillance system has clear access to your entrances and exits, your check-in area, the outer perimeter of the property, your sales floor, and other areas where transactions may take place (like a stockroom or office).
See the safety and security SOP template for help documenting your process for keeping your employees, products, and customers safe.
19. INVEST IN AN ALARM SYSTEM.
Another system you need at your dispensary is an alarm system. Make sure you have an active alarm system in place to protect your staff and inventory. Also, assign each employee a unique alarm code so you can keep track of who activated and deactivated the alarm system (and when).
20. STORE YOUR CASH SECURELY.
There's a ton of cash that changes hands in the dispensary business. Make sure you're compliant with how you store that cash.
Your safe should be out of sight from consumers, secured to the floor, and only managers or owners should have access to the security code.
You should also have a plan to minimize the amount of cash on the premises at any given time. Check out these cash management tips for dispensary retailers for more.

Serving customers
21. NEVER SELL MORE THAN THE LEGAL PURCHASE LIMIT.
Every state has a legal purchase limit for medicinal and recreational cannabis. Make sure you know your state's limits to avoid selling more than the legal purchase limit to a customer in a single day.
Some states have individual limits for patients within a certain time period. Some medical only states will require your dispensary to track how much these patients have already purchased in their allotment, and accurately know how much they can legally purchase without going over that allotment.
22. DON'T LET CUSTOMERS TOUCH THE PRODUCT.
You wouldn't want someone to touch your food before you eat it. It's the same thing with cannabis.
Most (but not all) states allow you to remove flower from its container for customers to examine before making a purchase. Feel free to let customers smell the flower, but don't let them touch it. And in the event of a health crisis, pandemic, or other issues, you reserve the right to discontinue using "sniffer jars."
23. SELL FLOWER IN SEALED, TAMPER-RESISTANT PACKAGING.
The rules for labeling and packaging vary from state to state, but all states require that cannabis flower is contained in a sealed, opaque, tamper-resistant package (like a canister) before leaving the dispensary premises.
24. NO GIVEAWAYS.
"Buy one, get one free" might be a successful sales tactic in the retail world, but for most states, it's a no-go in cannabis.
Dispensaries are often prohibited from giving free products to customers — so make sure every piece of cannabis that leaves your dispensary has been paid for.
Look at your state's regulations to ensure you're following protocol with discounts, giveaways, and deals. But don't be discouraged, there are creative ways to reward customers while staying compliant.
Get the Compliance Checklist PDF
Compliance is one of the biggest challenges for dispensary owners. Download a handy PDF compliance checklist to keep track!
Disclaimer: Flowhub is not in any manner providing legal services or legal advice. You are solely responsible for consulting with legal counsel to ensure your business complies with all applicable laws, and we recommend you do so.