About The Green Joint
The Green Joint is a family owned and operated cannabis company with four locations across the Western Slope of Colorado. The company started as a medical dispensary in 2009 with a single shop in Glenwood Springs and rebranded as The Green Joint in 2014 when recreational cannabis came to the valley.
The company was founded out of the desire to help medical patients — and now recreational users — find natural relief from modern ailments. Brian Sullivan, VP of retail operations, at The Green Joint shared that cannabis is what brought his family together and it then became their mission to help others benefit from the positive impact cannabis can have on people's lives.

Today, The Green Joint specializes in growing over 20 award-winning high quality cannabis strains that are tended to by hand with the goal to ensure that each and every customer can enjoy their cannabis experience to the fullest. The company has been honored with the Post Independent's "Local's Choice Award" for Best Marijuana Dispensary for five years straight.
The Challenge
When Sullivan took over as the VP of retail operations at his family's business, he came in with a clear vision and a structured plan for continued expansion and operational success.
"We wanted to be unique in our experience and really provide the customer with something that was consistent. Consistency is key in the cannabis industry for multiple locations. We want customers to feel right at home, to feel warm and invited as they enter any of our facilities."

Brian Sullivan
VP of retail operations, The Green Joint
But the job wasn't without its challenges. Drawing on expertise from his time as an air traffic controlman, Sullivan developed a standard set of operating procedures for The Green Joint that could be replicated across all company locations to maintain a cohesive and consistent brand experience.
This included finding a reliable point-of-sale (POS) system that was easy for employees to use and could scale with the company as well as take their inventory management, compliance reporting and data analytics to the next level. Previously, Sullivan and his team had been using a POS system run by a small business based in Washington that worked for their initial needs, but could not meet their growing inventory demands.
Compliance was also a major factor for Sullivan and his staff, so it was important that their new POS platform help simplify compliance and state reporting to Metrc across their four locations and reduce any risks associated with overselling cannabis.

"The great thing about Flowhub is that not only were they able to help us streamline and automate our inventory management and check all of the boxes we needed in a cannabis retail platform, but they also had new aspects of point of sale that we hadn't even thought to incorporate yet. It was easy to see that they would be a good long-term fit for us.

The Solution
Sullivan has been using Flowhub for over three years now and it has become an integral part of their successful retail operations.
Flowhub Point of Sale has been especially helpful for quickly checking in customers and scanning their I.D.s for age verification with the mobile Nug, as well as automatically adding them directly into the queue as a customer. From there, budtenders use Flowhub to track loyalty points, apply discounts or swap items in and out of the cart with a few simple clicks. This makes checking out a breeze and creates a positive experience for the consumer.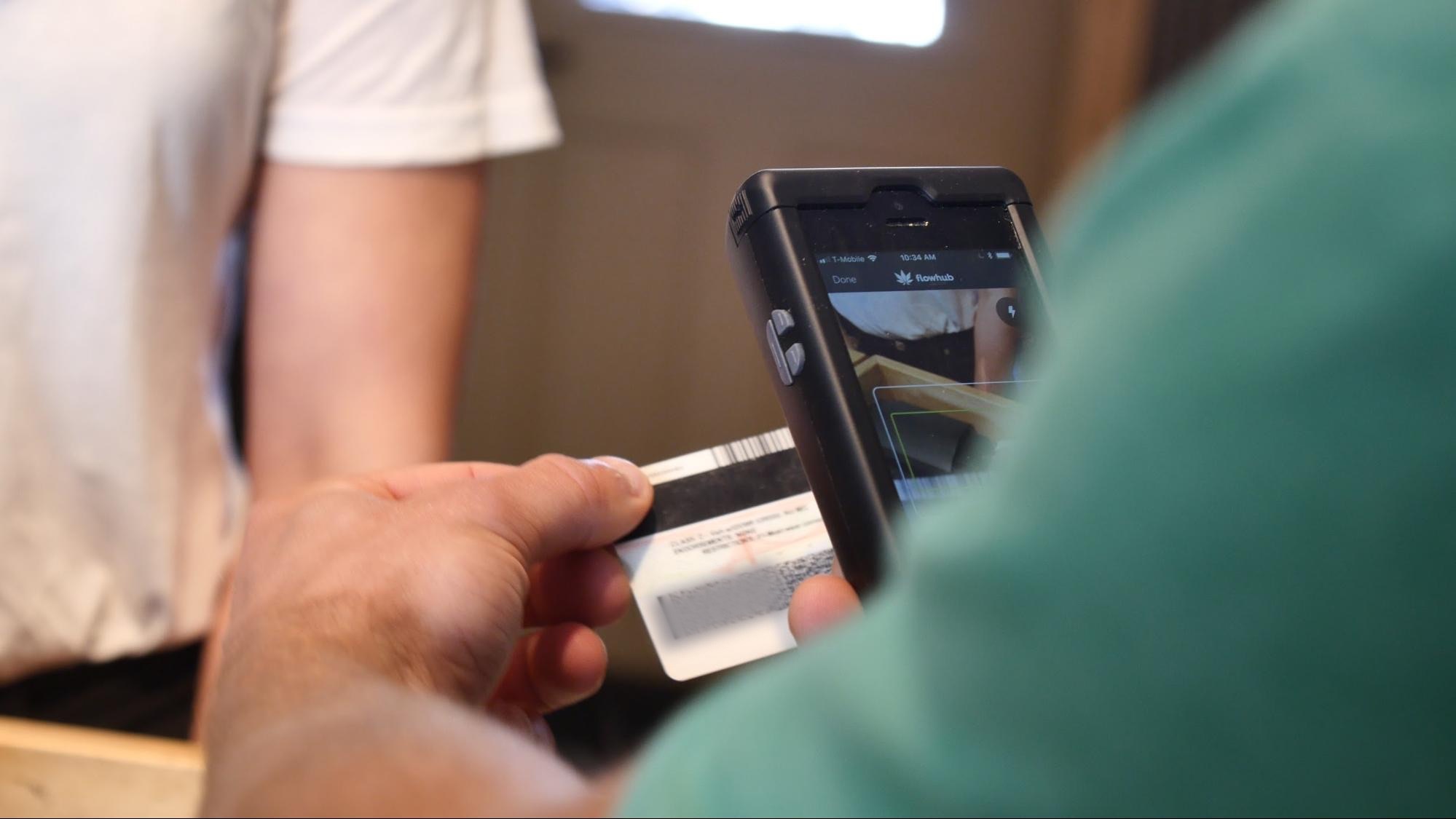 The built-in cannabis meter ensures that budtenders do not oversell cannabis to a consumer, which is a major regulation issue in Colorado. Sullivan and his team no longer have to manually calculate product to maintain compliance, which has saved time and money for the company.

"We want to focus on our customers, we don't want to focus on if they're buying too much product. Flowhub takes care of that for us so that we can focus on what we do best."

Brian Sullivan
VP of retail operations, The Green Joint
Because Flowhub has a direct API to Metrc, the state's track and trace system, it's very easy for Sullivan to automatically upload sales daily and report them to the state. Prior to Flowhub, he was manually uploading every sale, which was a tedious, error-prone and time-consuming task. Another key benefit is the ability to print inventory reports and sort by expiration date and quantities, which reduces the risk of inventory discrepancies.
"Flowhub has a robust inventory management system, which tracks and records all activities, and ensures that we remain 100% compliant at all times," said Sullivan. "We are very meticulous about tracking our inventory, and Flowhub has been a crucial component to the success we have achieved throughout our retail operations. "
Overall, Flowhub provides The Green Joint with the platform, data and resources Sullivan and his team need to expand their business and remain competitive in the cannabis industry, not only in Colorado, but also across other states where the company is looking to grow as they continue on this exciting cannabis journey.
"Flowhub has helped us transition into a compliant and seamless company with endless opportunities for success. The ability to use analytics to identify where our strengths and weaknesses are so that we can continue to improve our business has saved us time and energy. It's more than a platform to us. It's a uniting force for our team and it's been really rewarding to see everything come together thanks to Flowhub."

Brian Sullivan
VP of retail operations, The Green Joint