About Dr. Greenthumb's
Dr. Greenthumb's is a high-end cannabis retailer owned and founded by notable Cypress Hill rapper, B-Real. The original location opened in August 2018 in Sylmar just outside of Los Angeles, California, and has since expanded to a secondary location in Sacramento with additional locations set to open across the state.
As the creation of B-Real and well-respected cultivation expert Kenji Fujishima, Dr. Greenthumb's prides itself on offering more than 40 different house strains of flower, as well as other unique household brands and limited edition products across its store locations. One of the factors that sets Dr. Greenthumb's apart from other dispensaries is their focus on cultivation techniques, which results in a high quality product.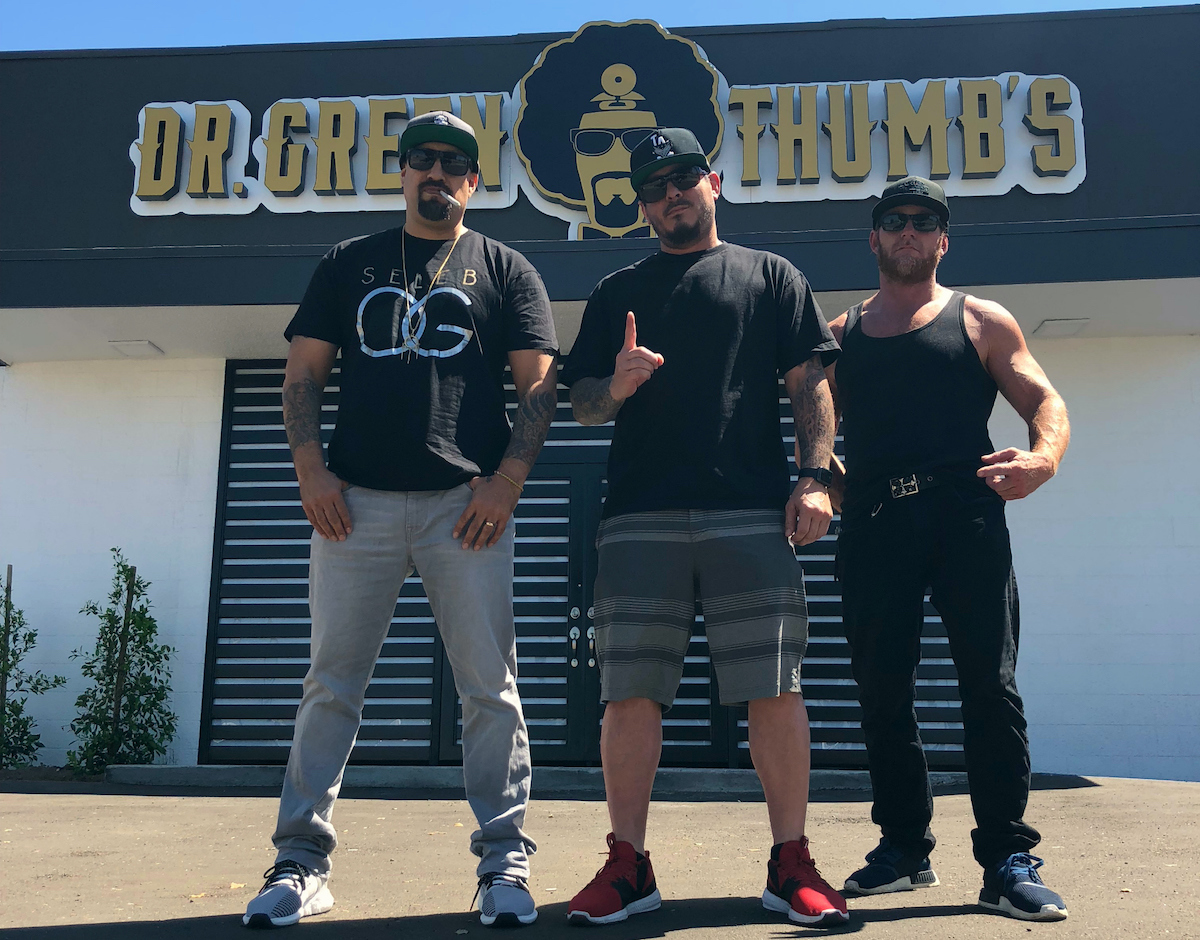 Hailie Kershaw has been in the cannabis industry for over six years and has been working as a shift leader and opening manager at Dr. Greenthumb's in Sacramento since the store went through a rebranding this past June.
For her, Dr. Greenthumb's represents an open, welcoming environment that caters to all cannabis users from medical to recreational and across all age groups. It's one of her favorite parts about working at the dispensary. From the moment a consumer walks in the door, he or she is greeted with a big warm welcome from the receptionist and is made to feel comfortable and relaxed throughout their entire shopping experience.
"We are creating a bright, open space for our consumers because we know that it can be intimidating, especially if you are new to cannabis, which a lot of our consumers are. We want you to feel like you are walking into a dispensary mall where you can comfortably shop around for the right product for your personal needs, ask questions and leave feeling satisfied and happy. That's how every dispensary experience should be!"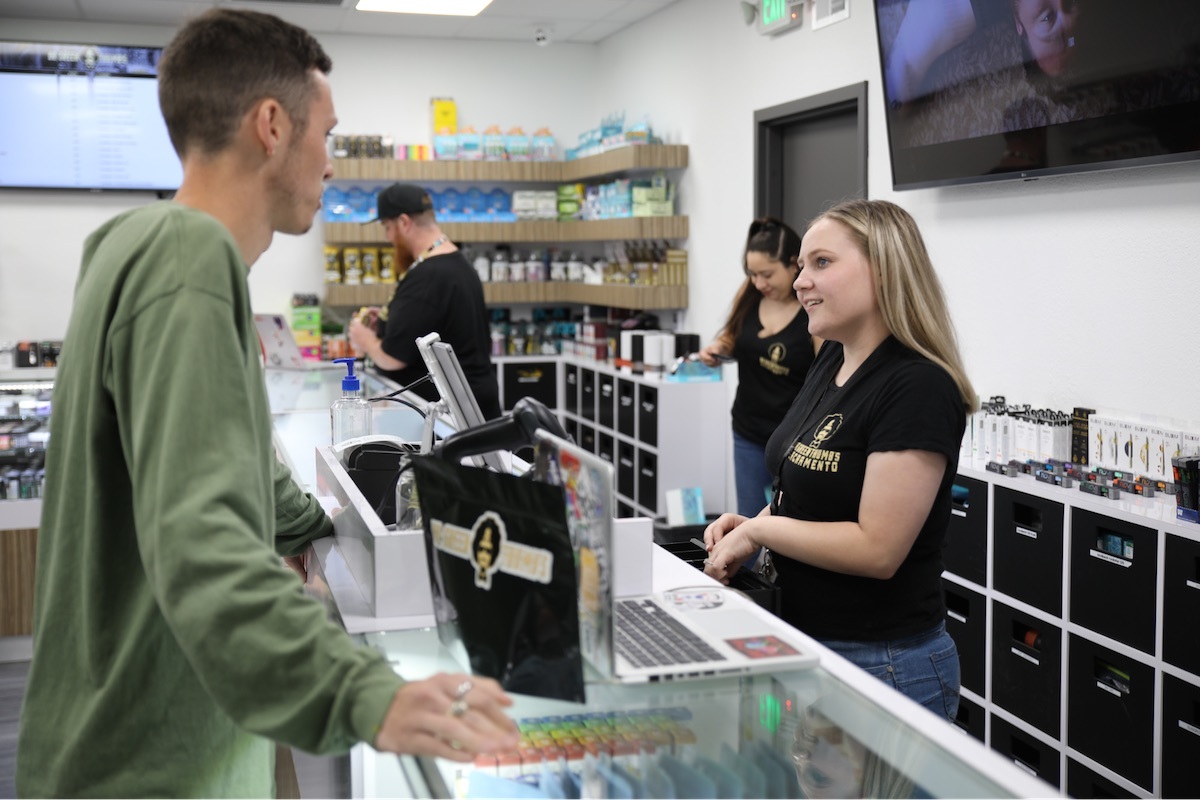 Demetrio Gonzalez, vending manager at Dr. Greenthumb's, shares a similar sentiment with Kershaw. One of his favorite parts of working at the dispensary is seeing the appreciation and happiness he receives from consumers who come to the store seeking medicinal benefits.
"We're helping to provide people with relief that they may not have been able to get from traditional pharmaceutical approaches and every day I am reminded of how lucky I am to work in a place that is helping to improve people's lives."

Demetrio Gonzalez
Vending Manager, Dr. Greenthumb's Sacramento
The Challenge
As a cannabis connoisseur who grew up watering her grandma's cannabis plants at a very early age, Kershaw has a lot of passion and respect for cannabis and her goal at Dr. Greenthumb's is to educate consumers on the various health and wellness of both THC and CBD, and to make sure they have nothing but a positive cannabis experience.
The challenge facing Kershaw and the rest of the Dr. Greenthumb's team was finding the right point-of-sale (POS) and inventory management platform for their store's unique needs. As one of the most popular and well-trafficked dispensaries in Sacramento, Dr. Greenthumb's completes an average of over 3,500 transactions per week and manages over 1,600 different product SKUs. This means that they need a fast, reliable and efficient solution that allows staff to manage front-to-back of house operations from a single platform.

Prior to bringing on Flowhub, Dr. Greenthumb's was using a competitive solution that was slow, complicated and oftentimes led to inaccurate inventory counts. Not only did this create more work for employees but it also meant less time spent interacting with their consumers.
"Having an accurate inventory count is extremely important when you have as much product diversity as we do. Any inconsistencies in the numbers quickly becomes an inventory nightmare and creates a lot of frustrations for the staff that end up having to work overtime to manually find and fix the issues. Not only does this negatively impact our revenue and reporting but having wrong or misplaced product on the shelves can create a poor consumer experience," said Gonzalez.
Another pain point for Kershaw and Gonzalez was the inability to get customer support staff on the line to troubleshoot issues with their previous solution. Any interruption to their POS system was a disruption to their consumers and it would often be hours or days before issues were resolved.
The Solution
Since making the switch to the Flowhub cannabis retail platform, Dr. Greenthumb's has already noticed significant improvements to their overall store operations.
The Greet® app, coupled with the mobile Nug device provides a quick and seamless way to check in customers while arming budtenders with crucial customer information to provide tailored product recommendations.

"Not a lot of POS systems have a quick and efficient way of checking in customers like Flowhub does. The new Cashier app has been a breath of fresh air for us. It's fast, easy to use and has a crisp and clean user interface that makes it incredibly easy to get our customers in and out the door in as little as five minutes."

Hailie Kershaw
Shift Manager, Dr. Greenthumb's Sacramento
That time savings is incredibly valuable for a highly trafficked store like Dr. Greenthumb's where long consumer wait times could negatively impact their reputation as well as their bottom line.
Dr. Greenthumb's is also using the newly launched Specials engine as part of the Flowhub Manage app to automatically apply discounts to qualified consumers with a few simple clicks. The dispensary currently offers specials for seniors, veterans, the disabled and first time visitors. Flowhub readily provides key information regarding consumer purchase history and automatically applies a discount at checkout to a qualified account. Discounts can also be managed at the corporate level, which is beneficial for multi-location dispensaries like Dr. Greenthumb's.
Another key benefit of the Flowhub Cashier experience has been the mobile iPad capability that allows budtenders to easily switch back and forth between any of their four POS iPad terminals to seamlessly access the correct cart information for each customer.
For Gonzalez, bringing on Flowhub has allowed him to spend more time focusing on inventory management and expanding their product line and less time dealing with inaccurate inventory counts. And he knows that when an issue does arise, he can rely on the Flowhub support team to quickly resolve it. He especially likes the team viewer layout, which gives the Flowhub team a direct line into Dr. Greenthumb's POS system so they can remediate issues on the back-end in case Gonzalez and his team need to step away to help their customers.
"With Flowhub, if we notice a discrepancy between the storefront and our back room, we can quickly cross reference those numbers in Flowhub without having to spend hours manually adjusting incorrect data," said Gonzalez. "It also helps that Flowhub has a wonderful customer service department. They definitely go above and beyond to provide immediate support and I know I can always count on them to pick up the phone."

Overall, Flowhub allowed Dr. Greenthumb's to improve and optimize their store operations and continue to grow their business. As the state of California starts to enforce the use of Metrc, the track and trace system already used in 11 legal cannabis markets to remain compliant with state regulations, Gonzalez and his team know that the task will be less daunting with Flowhub by their side.
"Honestly, I think every dispensary should have Flowhub. It's made my job 10 times easier and I absolutely love the look and feel of the new platform layout. It's simple, classy and reliable. Flowhub takes the guesswork out of our business and lets me focus on what is most important: creating meaningful interactions with our consumers to ensure they leave our store 100 percent satisfied."

Hailie Kershaw
Shift Manager, Dr. Greenthumb's Sacramento