About Cookies Melrose
Located in Los Angeles, Cookies on Melrose combines old school hustle with world class technology to create an urban yet classy "celebrity" cannabis experience for their consumers. Cookies has always represented a lifestyle of excellence and taste, striving to provide the highest quality and most diverse cannabis on the planet.
Cookies Los Angeles is also home to the popular Cookies Clothing and accessory brand that represents L.A.'s unique multi-cultural lifestyle. The creation of recording artist and entrepreneur Berner (Gilbert Milam), Cookies Clothing is on a mission to bridge the gap between streetwear, urban lifestyle, marijuana, and hip-hop music to foster an inclusive, multi-cultural society that is welcoming to people from all walks of life.

What makes Cookies on Melrose stand out above other cannabis retail operations is the highly personalized and hands-on experience consumers receive from their budtenders. From the moment they walk in the door, consumers are greeted by knowledgeable sales associates who help create the perfect cannabis experience from check in to check out, ensuring they walk away with the right product for their unique needs.
The Challenge
Vartan "V" Kalousdian, the store manager at Cookies on Melrose, is responsible for overseeing daily operations and for ensuring that all processes run smoothly for continued store growth. Kalousdian is also responsible for training new sales associates and setting them up for success.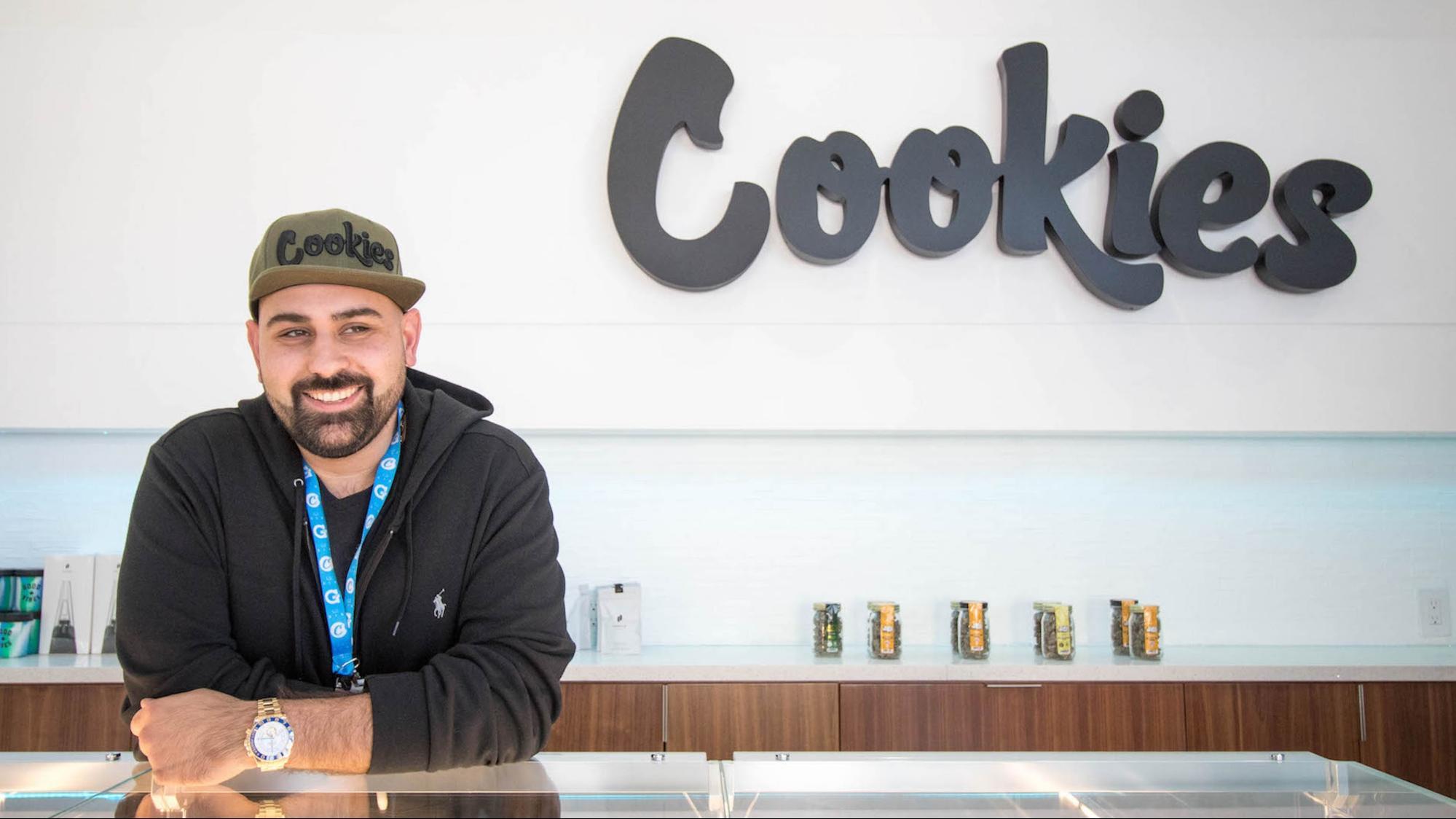 One of the biggest challenges for Kalousdian and his team was getting the newly opened Melrose location up and running in a very short amount of time. Kalousdian had been using the Flowhub point-of-sale (POS) and inventory management platform for about a year at the original Cookies location in Maywood, and it was a no brainer that he would integrate the Flowhub platform with the Melrose location for a smooth grand opening.
"We knew from our previous store opening that things were likely going to get hectic, but with Flowhub we were able to train staff ahead of time, implement the right processes and set ourselves up for a successful and relatively stress free opening day. It was also helpful to have Flowhub staff on site assisting us with any issues that arose in real-time so we didn't disrupt our customers' experiences."

Vartan "V" Kalousdian
Store Manager, Cookies Melrose
Another challenge for Cookies on Melrose was finding the right platform to integrate with some of their additional cannabis technology services such as Dutchie for online ordering and Divvy Digital for in-store menu boards. Because of the highly personalized store experience, it was crucial to Kalousdian and his team that their POS platform be mobile. The sales associates use iPads in the store to walk customers through their entire cannabis experience — from building their ideal cart to paying at the register. On an average day, the Melrose location processes payments from anywhere between 300 to 500 customers so speed, accuracy and reliability are crucial for maintaining store operations while also maximizing growth and building customer retention.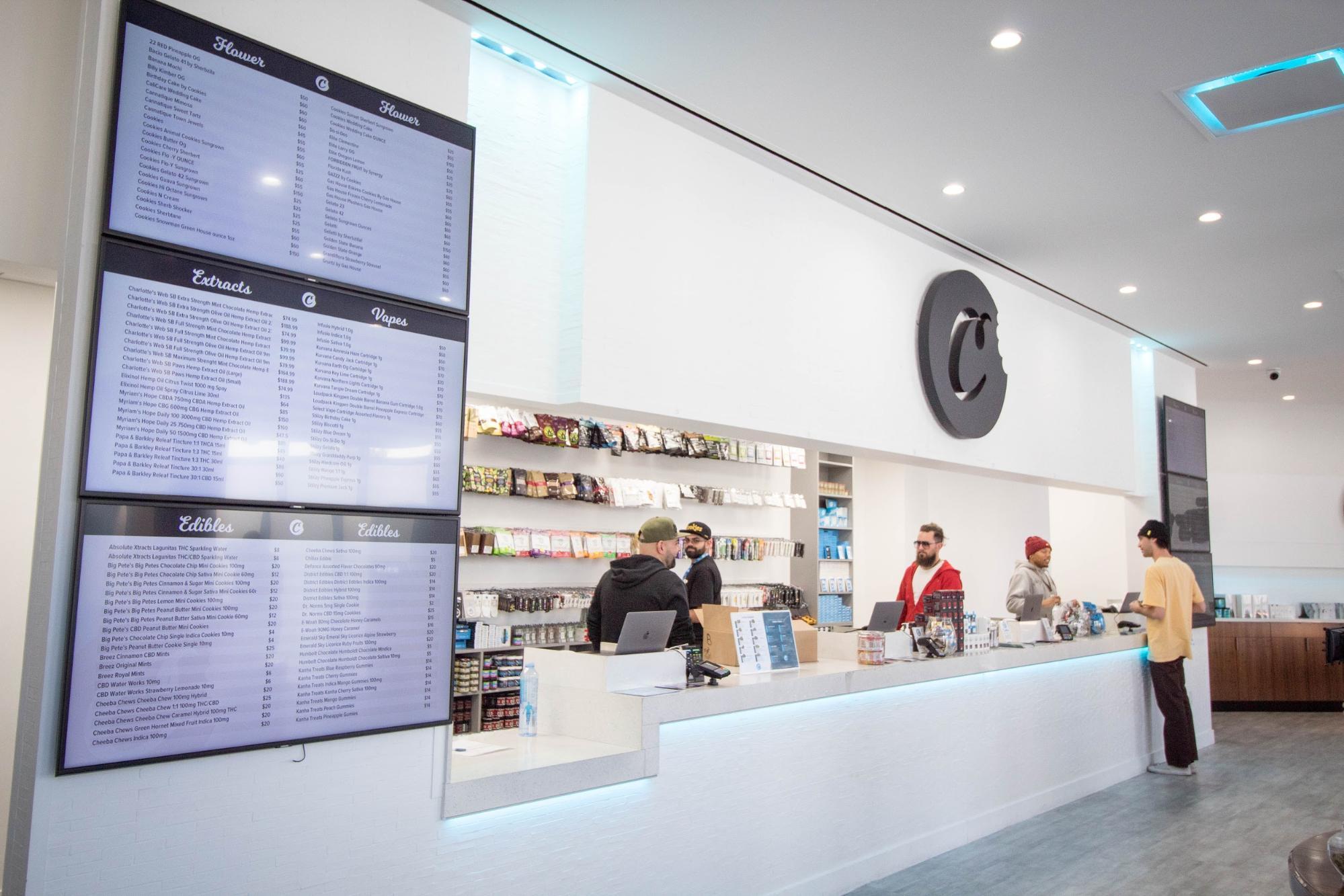 "We want our customers to be able to feed off the knowledge we are delivering to them throughout the entire sales consultation process on the show floor so that they walk away satisfied with a product that serves their individual needs. Our customer service is second-to-none and we needed a POS platform that could live up to that high expectation."
The Solution
With Flowhub, Kalousdian has been able to double average daily sales since the grand opening in October 2018. The ability to easily train employees on the Flowhub platform has significantly reduced operational costs and increased the ability to upsell products at any point during the shopping experience.
"We purposely built Melrose without a waiting room because we are creating an open and inviting environment for customers of all types that want to purchase cannabis for highly individualized use cases. Flowhub makes that experience a breeze with the mobile Nug, which works seamlessly with our own internal structure and processes."
The sales associates use Flowhub for all of their front-end needs, from checking customers in to building a cart, to checking customers out and sending them on their way with a detailed store receipt. The real-time interaction with customers has been crucial for building customer loyalty and retention, according to Mai Vo, a sales associate at Cookies on Melrose. Being able to show consumers their cart at any time throughout the browsing experience helps relieve cost anxiety and creates a fast and efficient check-out process.
"Flowhub gives us everything we need to know about the products on the floor right on our iPads. That combined with the awe-factor of the store aesthetics and variety of products we offer really keeps people coming back. They love the technology aspect of the overall experience and we love Flowhub because it's a user-friendly and integrative system."

Mai Vo
Sales Associate, Cookies Melrose
Flowhub easily integrates with Divvy Digital to make sure the menu boards are updated in real time to display new products and pricing. The platform also integrates with Dutchie, a popular online ordering and delivery service.
Kalousdian also leverages Flowhub for inventory management and for tracking product across the two Cookies locations — Melrose and Maywood.
"Flowhub allows us to track inventory across the vault, showroom and store locations so that we know exactly where it is and where it needs to go at all times. That level of visibility gives us confidence in our compliance reporting and helps us maximize our growth."

Overall, Cookies on Melrose has been able to thrive with Flowhub as a trusted partner. The platform has empowered them to consistently grow revenue, improve compliance, save time and reduce operational costs.
"It's a lot easier to use than any other POS platform I've ever worked with. I would definitely recommend it to other cannabis retailers and would love to take Flowhub to other new Cookies locations in the future. Even if you only tapped into 5 percent of the Flowhub platform's functionality, you would still reap tangible benefits for your business."

Vartan "V" Kalousdian
Store Manager, Cookies Melrose