Cannabis prohibition is officially coming to an end. New cannabis brands, products, and legal markets are launching every day. As legalization continues to sweep the country, it's becoming increasingly important for dispensary owners to develop solid strategies for bringing in new consumers — and, more importantly, keeping them.
Cannabis loyalty programs are one of the best dispensary marketing strategies to accomplish that goal.
A solid loyalty program rewards repeat customers by offering special discounts, deals, and incentives when they frequent your shop. It's a proven strategy for both customer acquisition and retention. The better the discounts, deals, and incentives, the more your customers will want to stop in and shop at your marijuana dispensary and the more brand awareness and sales you'll drive as a result. A report from Edelman found that customers that continue to support your brand over time will spend 67% more than new or one-off customers.
But what makes for an effective dispensary loyalty program? How can you use this marijuana marketing strategy to connect with your customers and drive sales of your cannabis brands?
Let's take a look at how cannabis dispensaries across the United States are rewarding their most loyal customers.
Alaska Weeds of Anchorage offers a pretty standard rewards program for their customers. What's not so standard? When potential customers enroll in that rewards program, they get a pre-roll for the cool price of one dollar.
Why it works: With the intense amount of brand communications and spam email cluttering up inboxes these days (according to Statista, more than half of all emails are categorized as spam), a lot of people just aren't willing to give up their email to join a rewards program. But give them a $1 pre-roll? All of a sudden, they're more than happy to share their information. Once you have that information, you can continue to build a relationship with your customers and drive them into your store.


California: Harborside - San Jose and Oakland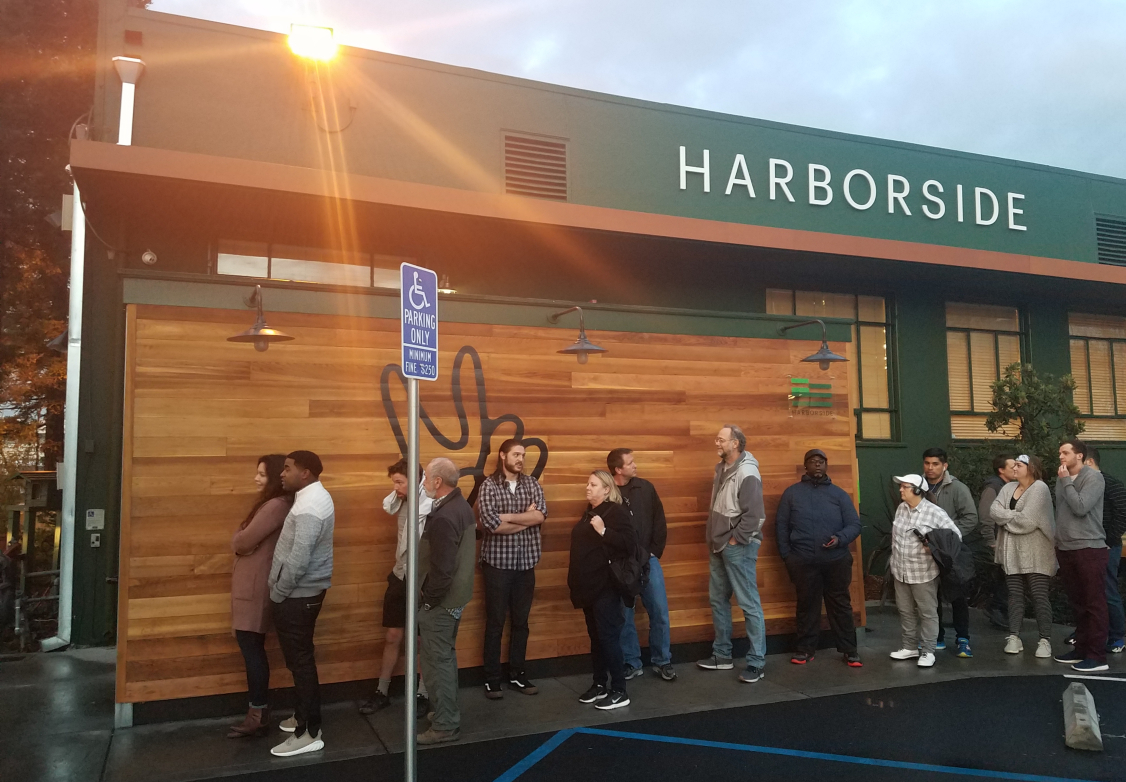 Harborside's goal was to make their rewards program as straightforward as possible. The terms of the rewards are pretty simple: Clients get one point for every dollar spent in the dispensary, which they can then use for discounted products or free merch. But the best part? The only thing customers have to do to get signed up is to give their phone number to a Harborside budtender, and boom — they're enrolled.
Why it works: The more steps there are involved in enrolling in a loyalty program, the more likely people are to drop off. By making the process as simple as possible and getting people enrolled at the point of purchase, Harborside can capture customers and get them signed up while they're still in the dispensary.


House of Dankness offers a number of benefits through their rewards program. But one of the most innovative? Their WORD of the day special. Rewards members can sign up for mobile updates and each day, they'll get a text message with a daily special.
Why it works: By offering loyalty discounts and deals that change on a daily basis, you incentivize people to come in more regularly. When customers see a great deal, they know they need to take advantage of it TODAY and will hightail it to your dispensary as fast as their feet can carry them.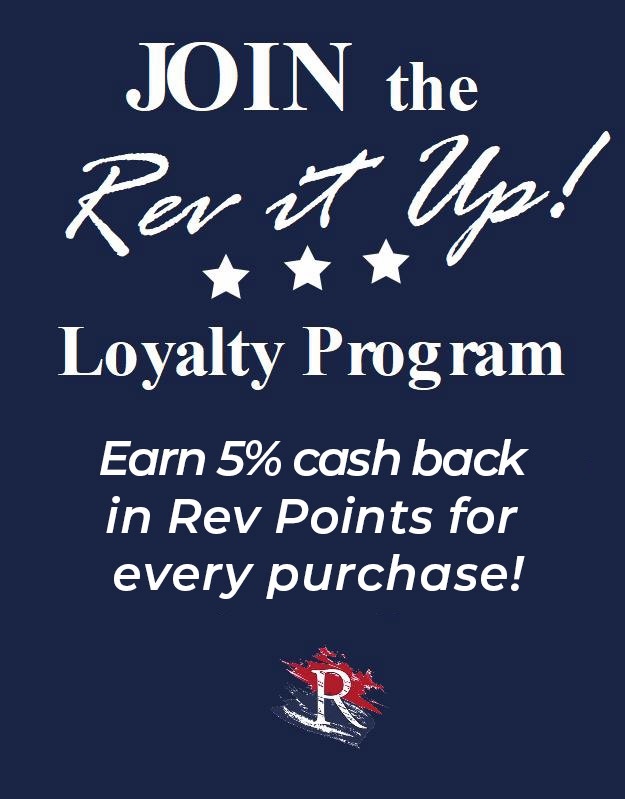 Revolutionary Clinics' loyalty program, RevNation, offers an extremely high ROI for customers: 5% cash back on every purchase. So, if customers spend $100 in the dispensary, they immediately get $5 added to their rewards account which they can use whenever they want.
Why it works: People love a good deal. So, the more generous you are with your loyalty program (like Revolutionary Clinics extremely generous 5% cash back on all purchases), the more people will want to shop with you. There is also a psychological factor in play here. Instead of customers saving up reward points and having the satisfaction of using them every once in a while and maybe even forgetting about them, this loyalty program provides that same satisfaction every time a customer makes a purchase, giving them a reason to come back every time they need to re-up their supply.


Central Maine Flower's loyalty program, BLOOM, gives customers a stamp every time they visit the dispensary and offers increasingly awesome benefits the more frequently they visit. Five stamps gets members a free pre-roll. Ten stamps will fetch 10% off their total purchase. And if they hit 15 stamps? They're walking away with a free eighth of flower.
Why it works: A tiered loyalty program keeps customers coming back for more. If the rewards keep getting better the more they shop, the more incentive they have to keep shopping. Giving rewards at increasingly enticing thresholds based on how frequently they visit your store (rather than the size of their purchase) gives your budtenders more opportunities to build rapport with customers to upsell and personalize their experience.


Birthdays are a day to celebrate. Michigan-based Roots Dispensaries makes sure their loyalty program members have everything they need for the celebration, thanks to a free gift on their birthday.
Why it works: At the core, the marketing efforts behind loyalty programs are about building relationships with customers. Offering a free birthday gift is a great way to strengthen that relationship and show your customers you care. Plus, it's a great way to make sure your customers shop on their birthday!



Most loyalty programs reward customers for shopping, visits, and purchases. But Chalice Farms takes things a step further and rewards customers for a variety of different activities, including recycling cannabis containers and reusing exit bags.
Why it works: Chalice Farms' loyalty program rewards their customers for sustainability/green practices which is a slam dunk for the eco-conscious community in Portland. Not only is this a win from a branding perspective, but it also adds extra incentive for customers. Because there are more opportunities to rack up rewards points, those points accumulate faster — and customers can redeem their cannabis retail rewards more frequently as a result.


As far as loyalty programs go, Reef Dispensaries keeps it pretty simple. Customers get an even one point for every one dollar spent. Once they hit 100 points, they can start cashing in and redeeming their rewards.
Why it works: Reef Dispensaries' loyalty program structure is simple, but effective. People like to see their points accumulate. By offering an even exchange (one point for one dollar spent), those points will rack up pretty quickly. Customers will get excited about seeing their points increase and reaping the rewards that come along with those points. This kind of loyalty program has a higher return for your dispensary because it focuses on rewarding your VIP customers that spend the most at your shop.


Washington: Kush21, Seattle
Kush21 in Seattle likes to reward their loyal customers and they like to reward them frequently. Customers get a 15% discount for signing up for their loyalty program. Then, every 5th visit they make to the dispensary, they get another 10% off their purchase.
Why it works: Kush21's loyalty program is like a one-two punch for developing loyal customers. The initial discount incentivizes people to sign up and the future fifth-visit discounts incentivizes them to keep coming back for repeat visits.


Bottom line: Dispensary loyalty programs drive loyalty
It doesn't matter if you're in the business of recreational marijuana or medical marijuana — one of the keys to successful dispensary loyalty marketing in the cannabis industry is developing a sense of loyalty with your customers. Rewards programs are, without a doubt, one of the most effective ways to build that loyalty. By offering special incentives in the form of points, discounts, or exclusive deals, you're showing your customers that you value them and their business. When your customers feel valued, they will value your cannabis business right back.
So what are you waiting for? Show your dispensary patrons you care with a well-developed rewards program and watch your repeat business skyrocket! Flowhub has a robust solution for customer loyalty that automatically syncs to our cannabis partners to increase your returning customer base.
To learn how Flowhub's built-in loyalty functionality and new Deals engine can increase your customer base and revenue, request a demo here, or reach out to our team at (844) FLOWHUB or sales@flowhub.com.