Dispensary Inventory Control SOP Template
Jumpstart documentation of your standard operating procedures for cannabis inventory management and control.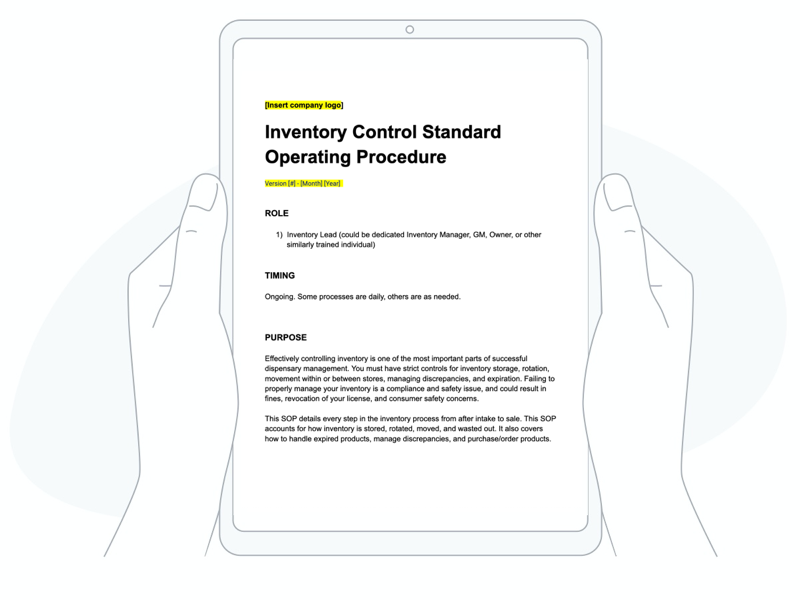 Effectively controlling inventory is one of the most important parts of successful dispensary management. Failing to properly manage your inventory could result in fines, revocation of your license, and consumer safety concerns.

This SOP accounts for how inventory is stored, rotated, moved, and wasted out. It also covers how to handle expired products, manage discrepancies, and purchase/order products.

Here's how it works:
Complete the form to access the free Dispensary Inventory Control SOP Template.
Make a copy and customize to match your state regulations and store operating procedures.
Save, train your staff and update as your process evolves!