Dispensary Delivery/Order Ahead SOP Template
Jumpstart documentation of your standard operating procedures for accepting online orders, and managing in-store pickup, curbside pickup, and delivery at your dispensary.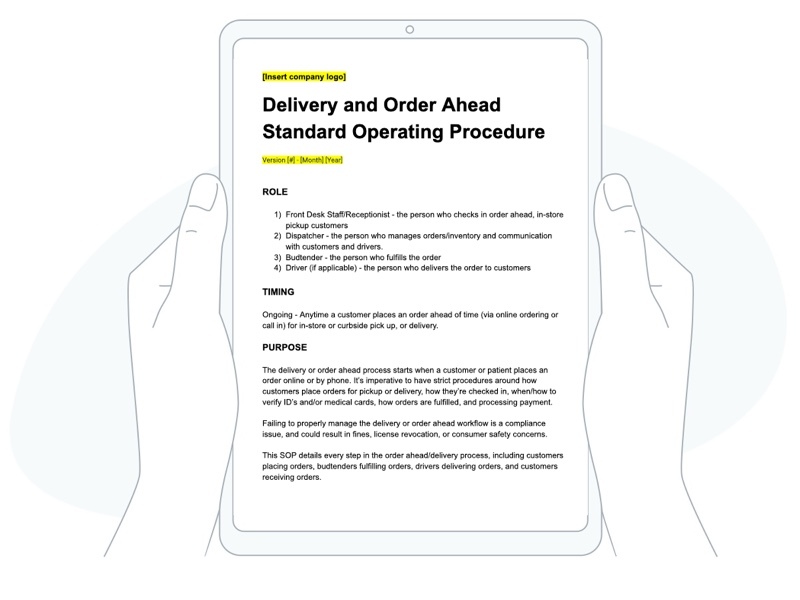 The delivery or order ahead process starts when a customer or patient places an order online or by phone. You must have strict procedures around how customers place orders for pickup or delivery, how they're checked in, when/how to verify ID's and/or medical cards, how orders are fulfilled, and when/how payment is processed.
This SOP outlines every step in the order ahead/delivery process, including customers placing orders, budtenders fulfilling orders, drivers delivering orders, and customers receiving orders.

Here's how it works:
Complete the form to access the free Dispensary Delivery and Order Ahead SOP Template.
Make a copy and customize to match your state regulations and store operating procedures.
Save, train your staff, and update as your process evolves.