Dispensary Closing Process SOP Template
Jumpstart documentation of your standard operating procedures for closing your dispensary every night.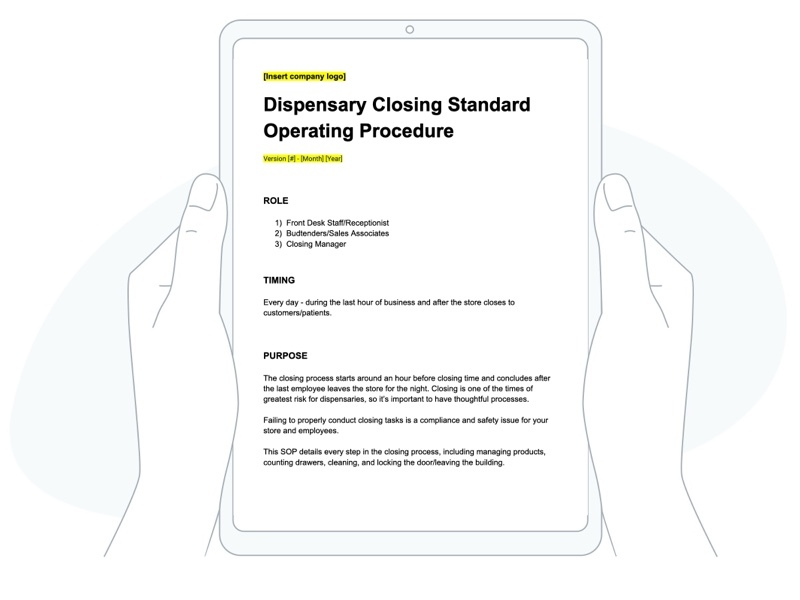 The closing process covers what tasks are completed in the hour before closing, and what happens after all customers have left the store. Closing is one of the times of greatest risk for dispensaries, so it's important to have thoughtful processes on keeping staff safe at the end of the day's business.

This SOP outlines every step in the closing process, including cleaning, securely storing products, counting drawers, seeing customers out, locking the door, and ensuring that all employees leave safely.

Here's how it works:
Complete the form to access the free Dispensary Closing Process SOP Template.
Make a copy and customize to match your state regulations and store operating procedures.
Save, train your staff, and update as your process evolves.